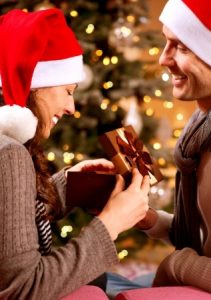 With the hustle and bustle of the holiday season, fire safety vigilance probably isn't on the top of your to-do list. That said, December is the biggest month of the year for electrical fires and it's not hard to see why. We've put together a list of four fire safety concerns to keep in mind while decorating and celebrating this season.
THE DANGERS OF STRING LIGHTS
The biggest cause for electrical fires over the holidays is string lights. This is becoming less of an issue with the new popularity of LED lights, but is always something to be wary of. Be sure to inspect the strings carefully for frayed cords or cracked bulbs before they make their way onto awnings, mantles, and Christmas trees. And never use indoor lights outdoors or outdoor lights indoors. Check your labels.
INSPECT AND CLEAN YOUR CHIMNEY
Oh, the weather outside is frightful, but a fire can be so delightful – as long as it's managed properly. Whatever your choice of indoor heating is, make sure chimneys are cleaned and furnaces inspected before use to avoid heating-related fires.
Be particularly aware of advent and holiday candles around the house. Stockings on a mantle are a wonderful tradition, but keep an eye on how close the toes are getting to your yule logs. And check to make sure that your smoke alarms are working properly so they can keep an eye out while you're not looking.
KITCHEN SAFETY IS VERY IMPORTANT
Finally, be extra cautious when dealing with kitchen sources of heat. From turkey fryers to roasting vegetables, grease fires can start suddenly. Never douse a grease fire with water – use baking soda instead.
Davis Ulmer Sprinkler Company wishes you and yours and safe and Happy Holidays! Contact us today for any of your fire prevention needs. With over 70 years in the fire protection business, we are the premier full-service fire protection company in the New York, New Jersey, Connecticut, and Pennsylvania area.  We would like to be your fire protection and life safety provider.
Source: http://www.huffingtonpost.com/hometalk/holiday-safety-tips_b_6345768.html