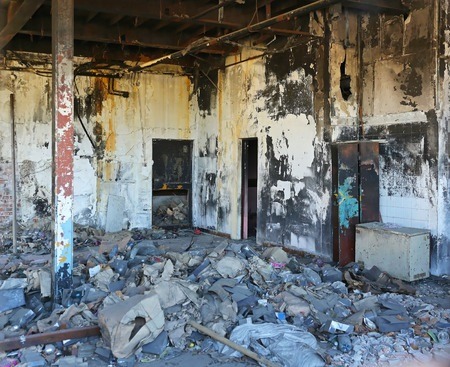 The first step in fire prevention is safety, and when it comes to preventing factory fires, safety is an absolute priority.
According to the  National Fire Protection Agency, fire departments respond to about 37,000 incidences of industrial or manufacturing property fire per year.
Practicing fire safety in a factory setting is a little bit different from practicing fire safety at an apartment complex, your home, or an office building. Fires that occur in large spaces that are full of people and machinery are particularly dangerous; there could be multiple injuries and even deaths caused by asphyxiation.
Practice Your Fire Escape Plan
To practice fire safety in a factory setting, the most important thing to do is make sure the employees know where the closest exits are to them. That way, if a fire occurs, they'll be able to evacuate quickly.
Unobstructed Exits
Make sure that any fire doors at emergency exits are in full working order at all times and are not blocked. Doors should be regularly inspected by the building or factory owner, as well as local fire experts to ensure they are working.
Safely Store All Cleaning Supplies and Chemicals
If your factory deals with any flammable chemicals you need to be sure that your employees know how to safely use and store them. Make training sessions mandatory, even for long standing employees, in order to keep staff educated.
Want to ensure that your factory is as safe as possible? Davis Ulmer provides the highest level of expertise, quality, customer service, and satisfaction in the fire protection and security industry. We work with customers throughout the Northeast corner of the United States.