There is no question that fire alarms play a vital role in any life safety system. A fire alarm system provides early warning of a fire, allowing people to evacuate a building safely.
Basic Alarm System Components
Any basic fire alarm system will include the following components: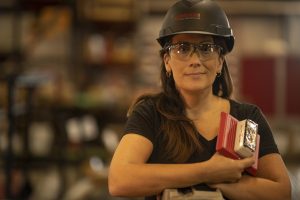 Fire alarm control panel

Initiation devices

Notification devices
The initiation devices detect a fire through smoke, flame or heat detectors. Another type of initiation device is a manual pull station. The initiation devices send a signal to the fire alarm control panel. The control panel receives a signal and triggers the notification devices to alert building occupants through alarm, bell or horn sounds.
How to Elevate Your Alarm System
While a basic fire alarm system gets the job done, there are some ways that you can make your fire alarm system even better. 
Inspect and Test Regularly

– Fire alarm systems need regular inspections and testing to keep them functioning for years down the road. Getting your system inspected helps you comply with NFPA standards and local code as well as giving you peace of mind that your system will work when it is needed. 

Use High Quality Parts from Top Manufacturers

– When it comes to fire alarms, your building occupants deserve the best. High quality parts will help prevent failure of your system. Some top manufacturers include Siemens and Fike.

Get Fire Alarm Monitoring

– Fire alarm monitoring gives yo


ur building round-the-clock protection. When a monitored alarm goes off, the authorities are immediately alerted and dispatched to your facility. 
Install Voice Evacuation

– Voice evacuation systems take your fire alarm system to another level by using voice commands to direct building occupants of what to do in a fire or other emergency situation.
Davis-Ulmer Provides High Quality Fire Alarm Systems
At Davis-Ulmer Fire Protection, we design, install, inspect and service fire alarm and detection systems. We use high quality parts from top manufacturers and provide fire alarm monitoring. We also offer access control systems, CCTV systems, nurse call systems and ADA area of rescue intercom. Our service team provides ongoing alarm inspections in accordance with NFPA standards. Contact us today.