Fire sprinkler retrofits involve installing a fire sprinkler system in an already existing facility. If you have a facility that does not have fire protection installed, it is a good idea to consider a fire sprinkler retrofit to help protect your building's assets and occupants.
Retrofitting for Fire Code Compliance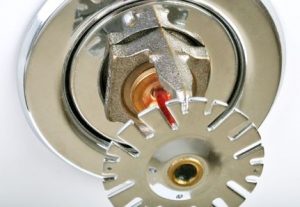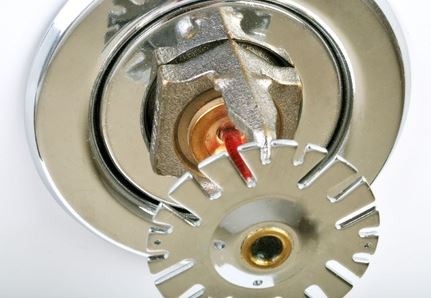 With a rise in fire safety awareness, fire code is becoming more stringent about having fire sprinkler systems installed in existing buildings. Your facility may be required by local fire code to have a fire protection system. If you are unsure about the fire code requirements in your area, you can contact a local fire protection professional. Fire sprinkler retrofits can help get your facility in compliance with fire code which will help you avoid fines and enhance life safety.
Tax Incentives for Sprinkler Retrofits
There are now tax incentives in place for small businesses to retrofit fire sprinkler systems in their facilities. The Tax Cuts and Jobs Act allows small businesses to fully expense the installation of a sprinkler system up to $1 million in each year of the expense. If a business must take out a loan to retrofit a sprinkler system, they are able to fully deduct the loan interest.
For larger businesses, retrofits can be fully expensed over the next 4 years. In 2023, the amount that can be expensed will start to taper down. There is no better time than now for a fire sprinkler retrofit.
Retrofits in Challenging Applications
If you think a sprinkler system retrofit would be too difficult in your facility, think again. Fire sprinkler systems can be retrofitted into even the most intricate applications. Buildings that are historically significant can have sprinklers installed while preserving the historic nature of the facility. If you have irreplaceable assets, fire protection is extremely important because it can prevent a fire from ruining them. Many businesses are worried about the disruption to their business that a sprinkler retrofit project may cause. However, many retrofits can be completed with minimal disruption to your business.
Need a Sprinkler System? Work with Davis-Ulmer
At Davis-Ulmer Fire Protection, we have a lot of experience with retrofitting sprinkler systems in challenging applications. We have designed sprinkler systems for high-rise buildings, healthcare facilities, commercial and industrial buildings, and historically significant buildings and museums. We have worked on many projects that require high attention to detail.
We can design and install a sprinkler system that helps to protect the lives and assets in your building. Davis-Ulmer has successfully completed retrofits in buildings with minimal disruption to normal business activity. We also offer inspections, testing, service, and repair for you fire protection systems. If you are interested in a fire sprinkler retrofit from Davis-Ulmer, contact us today!