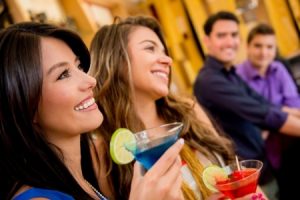 Summer is almost here, right around the corner, and that means one thing: party season. Yes, we've entered party season – wedding receptions, family reunions, graduation parties, etc. The list goes on and on. Most of these special occasions occur in reception halls, people's houses, banquet halls, etc. If you own and operate these spaces, we suggest you make sure your sprinklers are all up to snuff.
There's nothing worse than sprinklers malfunctioning at a gathering, spraying when they shouldn't, getting every one wet and ruining pricey dresses and tuxes. Or, God forbid, the sprinklers don't work at all and fail to react when there actually is a fire! There's so much uncertainty when it comes to gatherings and you need to make sure that everything is in perfect working order.
MAINTAINING YOUR FIRE SPRINKLER SYSTEM IS IMPORTANT
Have you ever been to a party where the sprinklers come on for no apparent reason? It kills the mood. Have you been to a party where a fire erupts? Even a small fire, easily taken care of, will also ruin any reception and gathering. This summer, make sure everything is in working order. Contact us today and we'll make sure your summer parties aren't ruined by faulty or non-working sprinklers.
Davis-Ulmer Sprinkler Company has been servicing fire sprinkler systems since 1946.  Our NICET certified technicians will work with you to design, install, service, and maintain a fire sprinkler system so you are protected from a fire.  Davis-Ulmer serves the Northeast region of the United States.  Contact us today to schedule an inspection of your fire sprinkler system.